APM Digital - Powered by Impactivate
360 Experience
This unique multifaceted digital network is unlike anything you have seen before. Located on the iconic Atlantic City boardwalk, this network includes 50 OOH digital place-based structures with the opportunity to grow to over 700 structures along the Jersey Shore. With over 130 million visitors across the Jersey Shore line, advertisers can maximize exposure and engage with consumers through multiple messages.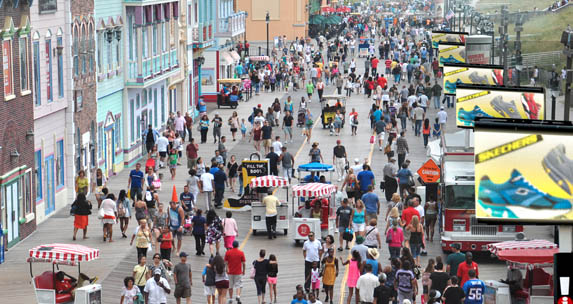 With endless capabilities this network can directly target consumers through mobile ads, connect with consumers on a personal level providing Wi-Fi and targeted messages, provide up-to-date events, live-stream concerts, shows and entertainment, offer charging stations for Millennials, and maximize impressions through extreme exposure. This transformed boardwalk offers 'Something for Everyone' visiting Atlantic City and offers unlimited brand exposure targeting slow moving consumers.
These high resolution 9mm digital displays include two opposite facing 100 LED screens, stands 13 feet high with an unobstructed view, offers full motion video and directional audio, security camera features, sponsorship capabilities, and MORE. This 'Smart Boardwalk' is the first of its kind.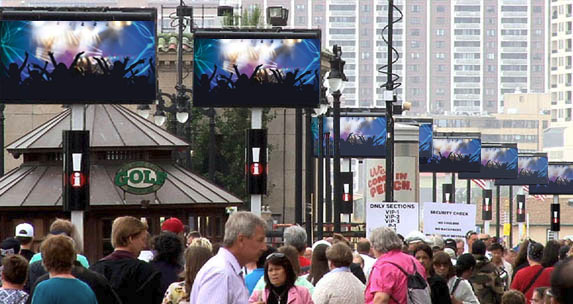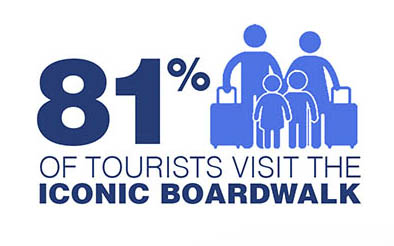 Atlantic City Digital Network
Digital Network Features:
50 LED Structures
100 Faces (North & South)
5 Zones
Full Motion + Audio + Animation
Light Shows + Boardwalk Dominations
Interactive Charging Stations
Ad Sponsored WiFi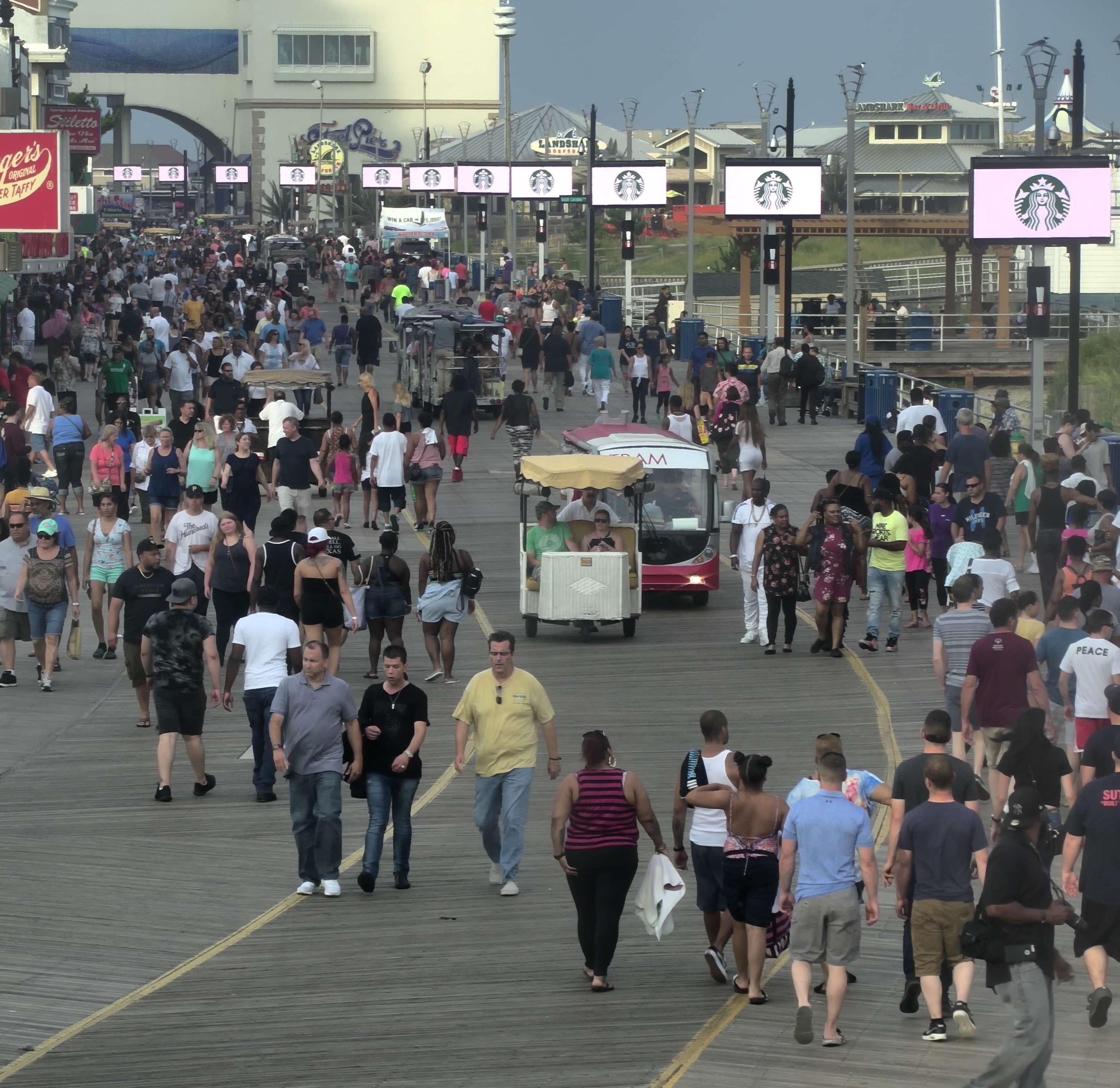 Free WiFi on the Boardwalk and Beach
This network spans over two miles of beach and boardwalk, delivering quality Wi-Fi with several features for users and partners. These digital screens, Wi-Fi deployment, light show additions and security project has created the world's first 'Smart Boardwalk.' With this unique platform, we can actively participate and promote various beach related activities, live-stream events, directly target consumers and provide FREE Wi-Fi to users.
Interactive Charging Stations at
Every Unit & AD Supported Free WiFi
Database Marketing
Demographic and Visitor Tracking
High Speed On-Line Gaming
Live Streaming and Timely Updates
Featuring Audio and Video
Real Time Production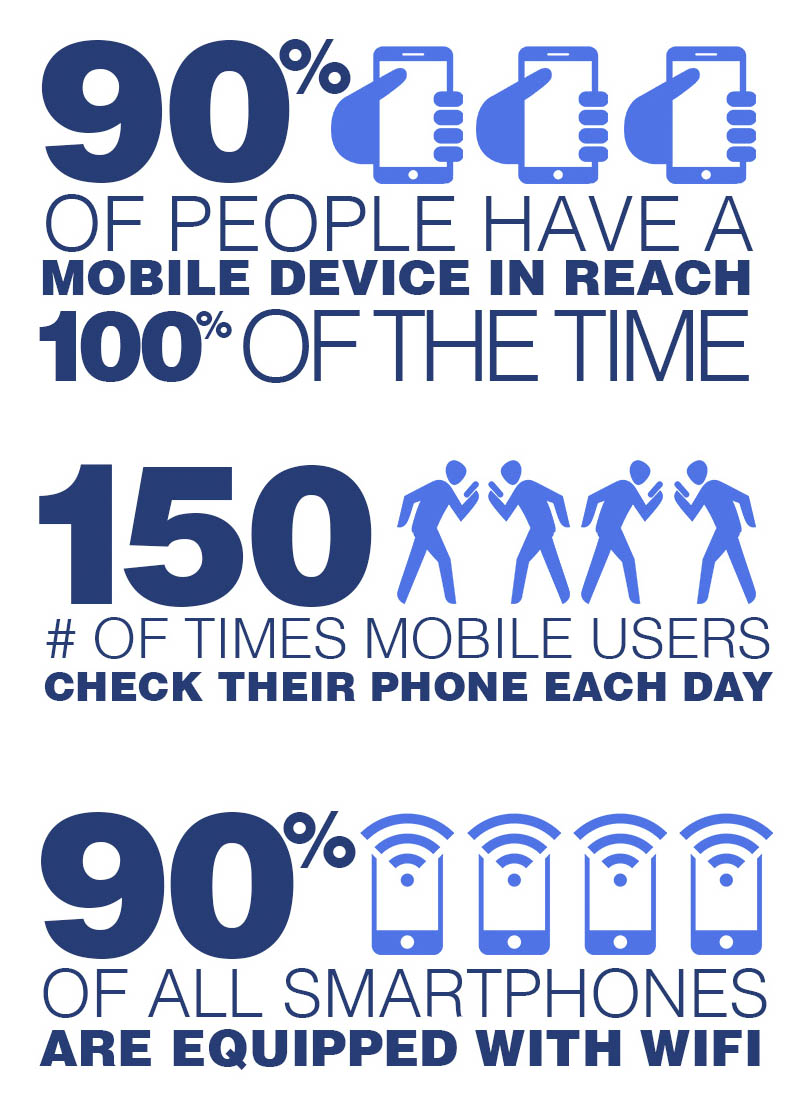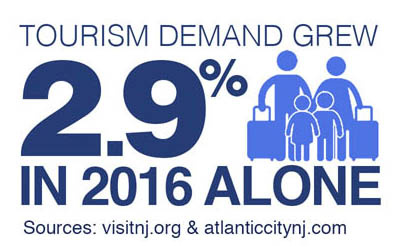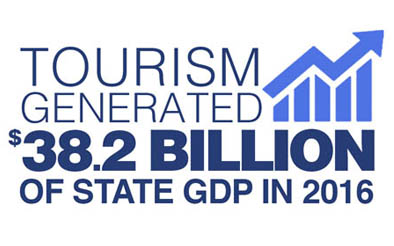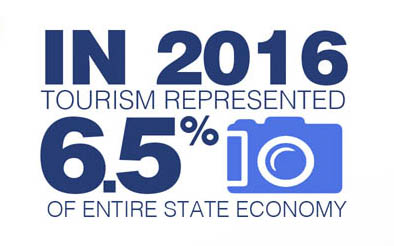 Demographics