Campaign Objective
48 Mobile Billboards across 29 Markets to advertise Boost Mobile for a 4-week display, highlighting new promotions.
Within 1 week of receiving the request, we secured and started 48 mobile billboards across 29 major markets.
48 Mobile Billboards
Spanish & English
[folder-gallery fid="191″ orderby="rml" size="medium"]
Atlanta
Bakersfield, CA
Baltimore
Boston
Charlotte
Cincinnati
Washington, DC
Denver
Detroit
Houston
Kansas City
Las Vegas
Los Angeles
Miami
Nashville
New York City
Orlando
Philadelphia
Phoenix
Raleigh-Durham
Sacramento
San Antonio, TX
San Diego
San Francisco
South Texas
St Louis
Tampa
Scheduling & Locations
Customized schedule created to target competitor retail locations and to support Boost Mobile retail locations.
Implemented across 29 markets, based on locations that were provided by client.
Schedules produced and approved by client under 1 week's time from date of initial request
Mapping
Custom maps were created for 29 markets, for drivers to use during daily routes and to reference against the schedules.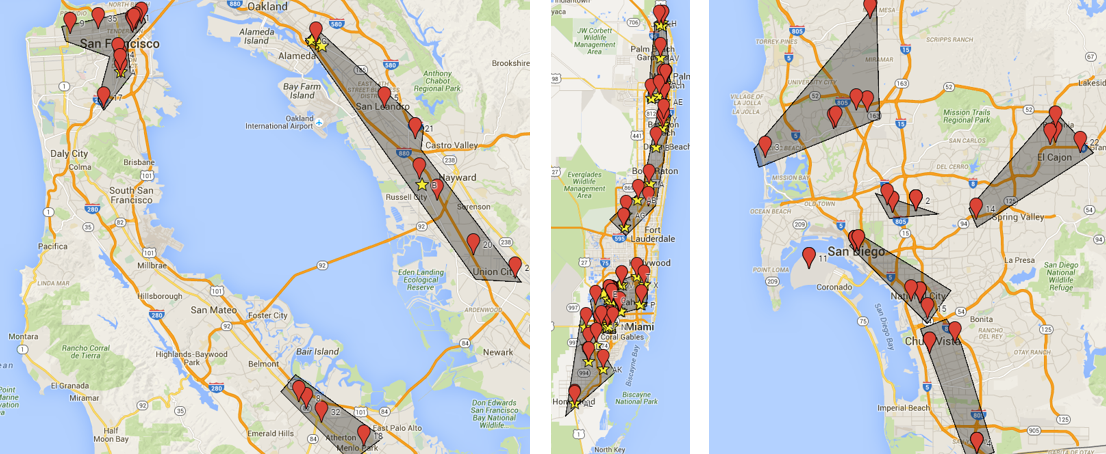 Routing
GPS
Reported and provided on a weekly basis
Overview maps to show actual routes driven and market coverage
Media Visuals
Photos & Videos uploaded on a daily basis
Weekly reports provided on all 29 markets