Campaign Details
Every Mobile Billboard operated on customized routes and schedules targeting competitor locations. APM built all routes, schedules, and provided daily recaps and Proof of Performance across every market.
Scheduling & Locations
Customized schedule created to target competitor retail locations and to support Sprint retail locations.
Implemented across 15 markets; all stores and competitor stores researched and targeted by All Points Media.
Schedules produced and approved by client under 1 week's time from date of initial request.
Mapping
Custom maps were created for all markets for drivers to use during daily routes and to reference against the schedules.
[folder-gallery fid="201″ orderby="rml" size="medium"]
Atlanta
Boston
Chicago
Dallas
Indianapolis
Kansas City
Los Angeles
Miami
Minneapolis
New York
Philadelphia
Pittsburgh
San Francisco
Seattle
Washington, DC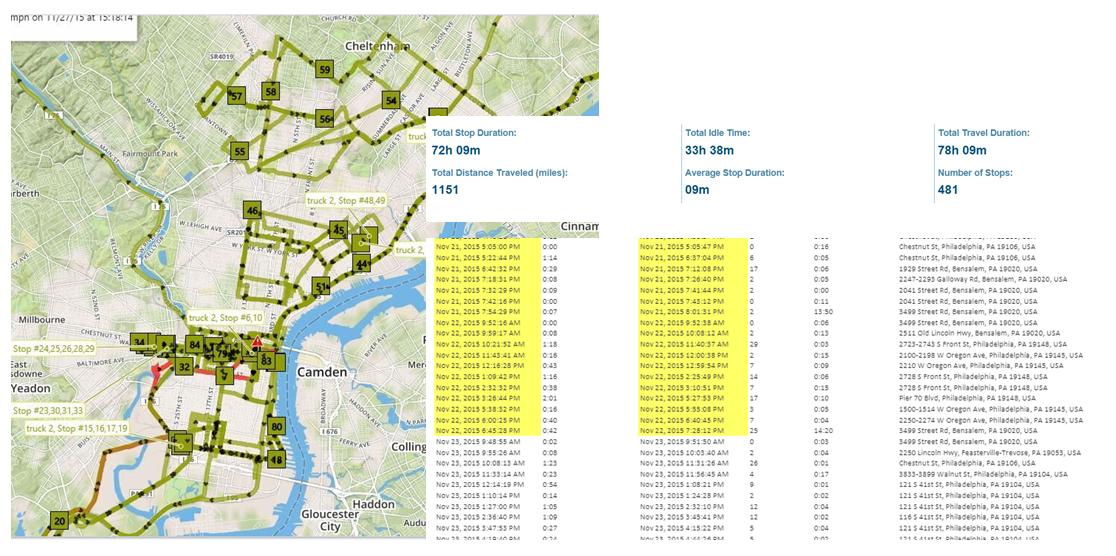 Daily Driver Reporting Sample

All Points Media provides recaps including schedule and location notes, staff feedback, consumer comments … EVERY CAMPAIGN DAY!
Reporting
GPS
Reported and provided on a weekly basis
Overview maps to show actual routes driven and market coverage
Media Visuals
Photos & Videos uploaded on a daily basis
Weekly reports provided from all markets
Drivers / Staff
Digital Recaps submitted daily with location notes, schedule & route notes, consumer comments